About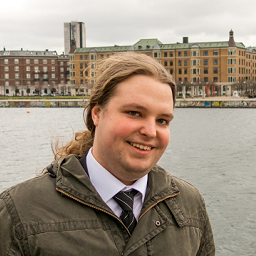 Hello!
I'm a recent graduate from the University of Manchester studying Computer Science with Industrial Experience. I enjoy developing code in a variety of languages ranging from low level assembly to high level C# for a wide range of projects. Since starting university I have been participating in hackathons such as the Imagine Cup. In my first year of participating
our team
represented the UK in the worldwide finals. Last year I performed an internship at Microsoft. Please check out my
projects
, or if you want to get in touch you can
contact me
.
Projects
Below are some personal projects I have completed:

AudioSwitcher
A command line utility to change the default audio device.

ISS 2 iCal
Creates a customised calendar that notifies you when the International Space Station will be visible from your location.


Steam Planner
Log in with Steam and select friends you would like to play games with, it will produce a list of games that everyone owns.

Simon Says
Call a number and play Simon Says over the phone with your keypad!

Oscilloscope
An oscilloscope app for Windows Phone.